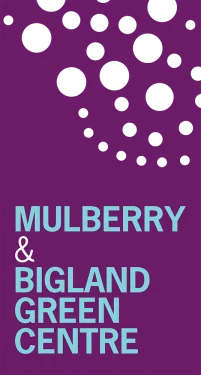 The Mulberry and Bigland Green Centre (MBGC) is a purpose-built community facility run by the Mulberry Schools Trust (trading as Mulberry School for Girls). Opened by HRH the Duchess of Cornwall in 2013, the centre includes six classrooms, a community hall space for larger events, and a professional theatre space, as well as incorporating the Wapping & Bigland Children's Centre.
MBGC is used for a wide variety of activities by the community, from a range of adult education classes to one-off events, celebrations and projects for the community. In our beautiful theatre space we regularly present high-quality theatre productions, as well as talks, lectures and conferences.
Our spaces are also regularly hired out by a range of local partners and organisations.
Please visit the Mulberry and Bigland Green Centre website below or email admin@mulberryschoolforgirls.org for further information.